Add a new fellowship
Graduate Fellowships and Post Doc Opportunities
Thinking about a career in computational science and engineering but not quite sure where to get practical work experience? You have come to the right place! Graduate students and post docs can find fellowship opportunities worldwide right at your fingertips. While there will be a flurry of announcements each year for summer fellowships, please be sure to check what is offered all throughout the year.
Location: Boulder, Colorado
Hiring Institution: National Center for Atmospheric Research (NCAR)
Apply By: January 19, 2018
Posted date: January 08, 2018



Now there are several internships opportunities for 2018 Graduate Student at the National Center for Atmospheric Research. Application Deadlines are various depend on different programs. NCAR is one of the world's premier scientific institutions, with an internationally recognized staff and research program dedicated to advancing knowledge, providing community-based resources, and building human capacity in the atmospheric and related sciences.


---
Location: Los Alamos, New Mexico
Hiring Institution: Los Alamos National Laboratory
Apply By: January 26, 2018
Posted date: December 21, 2017



The Quantum Computing Summer School is an immersive 10-week curriculum that includes tutorials from world-leading experts in quantum computation as well as one-on-one mentoring from LANL staff scientists who are conducting cutting-edge quantum computing research. Summer school fellowship recipients will be exposed to the theoretical foundations of quantum computation and will become skilled at programming commercial quantum computers, such as those developed by D-Wave Systems and IBM.


---
Location: Los Alamos, New Mexico
Hiring Institution: Los Alamos National Laboratory
Apply By: January 26, 2018
Posted date: December 21, 2017



The Parallel Computing Summer Research Internship is an intense 10 week program aimed at providing students with a solid foundation in modern high performance computing (HPC) topics integrated with research on real problems encountered in large-scale scientific codes.


---
Location: Los Alamos, New Mexico
Hiring Institution: Los Alamos National Laboratory
Apply By: January 26, 2018
Posted date: December 21, 2017



The Los Alamos ISTI/ASC Co-Design Summer School was created to train future scientists to work on the kinds of interdisciplinary teams that are demanded by today's scientific challenges. Launched in 2011, the summer school recruits top candidates in a range of fields spanning domain sciences, applied mathematics, computational and computer sciences, and computer architecture. Participants work together to solve a focused problem that is designed to build the skills needed to tackle the grand challenges of the future. Foremost among the skills on which we focus is the ability of students to work across disciplines with other team members, while employing their own unique expertise. This is the heart of Co-Design.


---
Location: University of Illinois at Urbana-Champaign
Hiring Institution: Blue Waters
Apply By: February 02, 2018
Posted date: October 11, 2017



Blue Waters Graduate Fellowships provide PhD students with a year of support, including a $38,000 stipend, up to $12,000 in tuition allowance, an allocation of up to 50,000 node-hours on the powerful Blue Waters petascale computing system, and funds for travel to a Blue Waters-sponsored symposium to present research progress and results.


---
Location: Prague, Czech Republic
Hiring Institution: PRACE, XSEDE, RIKEN AICS and SciNet HPC Consortium
Apply By: February 13, 2018
Posted date: December 15, 2017



Graduate students and postdoctoral scholars from institutions in Canada, Europe, Japan and the United States are invited to apply for the ninth International Summer School on HPC Challenges in Computational Sciences, to be held July 8 to 13, 2018, in Prague, the capital of the Czech Republic (tbc), and hosted by the IT4Innovations National Supercomputing Centre. The summer school is organized by the Partnership for Advanced Computing in Europe (PRACE), the Extreme Science and Engineering Discovery Environment (XSEDE), the RIKEN Advanced Insti¬tute for Computational Science (RIKEN AICS), and the SciNet HPC Consortium. Leading computational scientists and HPC technologists from the U.S., Europe, Japan and Canada will offer instructions on a variety of topics and also provide advanced mentoring. Topics include: HPC challenges by discipline, HPC programming proficiencies, performance analysis & profiling, algorithmic approaches & numerical libraries, data-intensive computing, scientific visualization, and Canadian, EU, Japanese and U.S. HPC-infrastructures.


---
Location: Atlanta, GA
Hiring Institution: Emory University
Apply By: April 30, 2018
Posted date: December 11, 2017



We are looking for talented and ambitious graduate students to join our vibrant research groups conducting pioneering scholarship to address challenges in computer systems, data science or scientific computing problems. Fall 2018 deadlines are PhD: January 1, 2018 and MS: April 30, 2018. Details are at csi.mathcs.emory.edu/apply.html.


---
©1994-2018 | Shodor | Privacy Policy | NSDL | XSEDE | Blue Waters | ACM SIGHPC |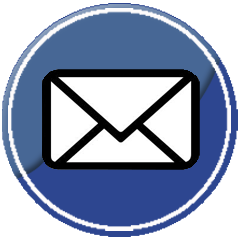 |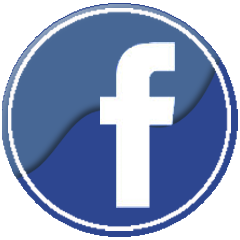 |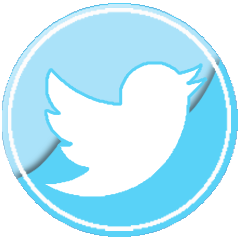 |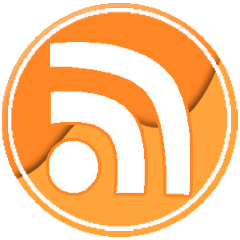 |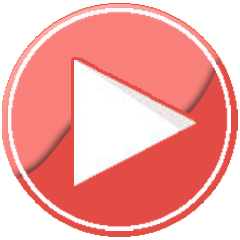 Not Logged In. Login