Add a new award or competition
---
Competitions and Awards for Educators
There are numerous award and competition programs for HPC professionals and educators. Some of these are offered through national organizations, others by 4-year colleges and universities and still others, by non-profit organizations. The intent of the award and competition opportunities presented here is to advance the field of computational science and high performance computing through recognition of exceptional talent and expertise.
Do you have award programs or competition opportunities that you would like to share? Please click the Add a new award or competition button at the top of the page and share your opportunities with us. You will be notified via email once your posting has been approved and posted.
---
Hosting Institution:
U.S. Department of Education
Submission Deadline:
June 30, 2015
Summary:
The U.S. Department of Education is accepting proposals for the "First in the World" grant competition. The goal of this highly competitive program is to build evidence for what works in postsecondary education by testing the effectiveness of innovative strategies to improve student persistence and completion outcomes. The department will award grants in development and validation tiers. For proposal specifications and submission requirements, please visit http://www2.ed.gov/programs/fitw/index.html. Questions about the "First in the World" program should be directed to OPEFirstintheWorld@ed.gov.
---
Hosting Institution:
IEEE Computer Society
Submission Deadline:
July 01, 2015
Summary:
Established in late 1997. A crystal memento, illuminated certificate, and $10,000 honorarium are awarded to recognize innovative contributions to high performance computing systems that best exemplify the creative spirit demonstrated by Seymour Cray.
---
Hosting Institution:
IEEE Computer Society
Submission Deadline:
July 01, 2015
Summary:
Established in 1992 in memory of Sidney Fernbach, one of the pioneers in the development and application of high performance computers for the solution of large computational problems. A certificate and $2,000 are awarded for outstanding contributions in the application of high performance computers using innovative approaches.
---
Hosting Institution:
ACM/IEEE Computer Society
Submission Deadline:
July 01, 2015
Summary:
Established in memory of Ken Kennedy, the founder of Rice University's nationally ranked computer science program and one of the world's foremost experts on high-performance computing. A certificate and $5,000 honorarium are awarded jointly by the ACM and the IEEE Computer Society for outstanding contributions to programmability or productivity in high-performance computing together with significant community service or mentoring contributions.
---
Hosting Institution:
NSF/IEEE-TCPP Curriculum Initiative
Submission Deadline:
July 08, 2015
Summary:
The incorporation of parallel and distributed computing (PDC) technology into the daily lives of users via their wireless networks, smartphones, social networking sites, cloud, etc., has made it imperative to impart a broad-based skill set in PDC technology at various levels in the educational fabric. However, rapid advances in computing technology and services challenges educators' abilities to know what to teach in any given course. Other stakeholders in the push to cope with fast-changing PDC technology, including employers, face similar challenges in identifying basic expertise. The curricular guidelines developed by the NSF/TCPP working group seek to address this challenge in a manner that is flexible and broad, with allowance for variations in emphasis in response to different curricular cultures. Since the release of the preliminary version of the guideline in 2010 and version I in 2012, we have selected over 100 early adopter institutions from the U.S. and from around the world in order to evaluate the guidelines and to create templates as to how these topics can be adopted in various courses across the curriculum. The early adopters have been awarded stipends, equipment, and travel support through six rounds of competition with support from NSF, Intel, and nVIDIA. A courseware site has been launched for contributions and download of relevant educational material, and a CDER book project is aiming to publish chapters and essays on PDC topics both for instructors and students in lower level core courses to address the lack of suitable textbooks. The recently released CS2013 ACM/IEEE Computer Science Curricula leverages the NSF/TCPP curriculum and provides a direct hyperlink to it for reinforcing its PDC coverage. Thanks to NSF funding for a Center for Parallel and Distributed Computing Curriculum Development and Educational Resources (CDER) and continued Intel funding, we will have a Fall-15 early adopter status competition. As for Spring-11, Fall-11, Spring-12, Fall-12, Fall-13, and Fall-14 competitions, the early adopters may be (i) instructors of core courses in computer science (CS) and computer engineering (CE), such as CS1, CS2, Systems, and Data Structures and Algorithms, (ii) instructors of elective/advanced courses, such as those on parallel and distributed computing, cloud computing, networking, architecture, algorithms, programming languages, software engineering, machine learning and databases, (iii) instructors of Computational Science courses and computational courses for STEM and other disciplines, as well as of general computing literacy and high school computing courses, and (iii) the department chairs and members of department curriculum committees, who are responsible for core CS/CE courses. Current early adopters may also submit new proposals that are clearly distinct from earlier awards.
---
The following awards are given at the November Supercomputing Conference each year:
ACM Gordon Bell Prize
The Gordon Bell Prize is awarded each year to recognize outstanding achievement in high-performance computing. The purpose of the award is to track the progress over time of parallel computing, with particular emphasis on rewarding innovation in applying high-performance computing to applications in science, engineering, and large-scale data analytics. Prizes may be awarded for peak performance or special achievements in scalability and time-to-solution on important science and engineering problems. Financial support of the $10,000 award is provided by Gordon Bell, a pioneer in high-performance and parallel computing. For more information, please visit http://awards.acm.org/bell/ .
---
IEEE Seymour Cray and Sidney Fernbach Awards
The Seymour Cray Computer Science and Engineering Award recognizes innovative contributions to HPC systems that best exemplify the creative spirit of Seymour Cray. The Sidney Fernbach Memorial Award honors innovative uses of HPC in problem solving. Sponsored by IEEE Computer Society, these prestigious honors are presented during special sessions held during the conference. For more information, please visit http://sc12.supercomputing.org/content/awards .
---
©1994-2015 | Shodor | Privacy Policy | NSDL | XSEDE | Blue Waters | ACM SIGHPC |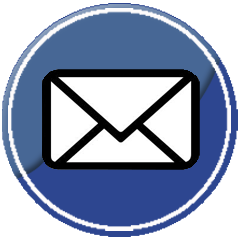 |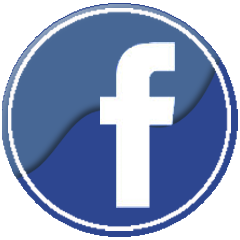 |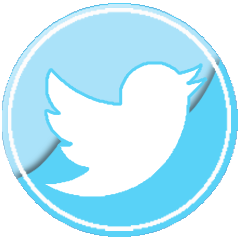 |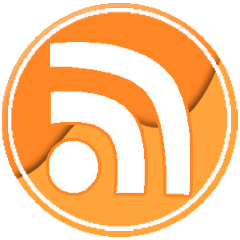 |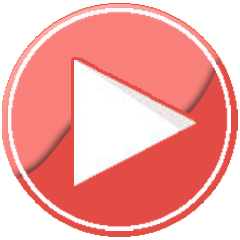 Not Logged In. Login