Add a new award or competition
---
Competitions and Awards for Undergraduate and Graduate Students
There are multiple opportunities for students to participate in computational science, engineering and high performance computing challenges, competitions and award programs. Some of these are offered through national organizations, others by 4-year colleges and universities and still others by non-profit organizations. The intent of the award and competition opportunities presented here is to advance the field of computational science and high performance computing through recognition of exceptional talent and expertise. Browse this ever growing list and watch for upcoming application deadlines.
Do you have award programs or competition opportunities that you would like to share? We will help you spread the word! Please click the Add a new award or competition button at the top of the page and share your opportunities with us. You will be notified via email once your posting has been approved and posted.
---
Event Date:
May 19, 2014
Hosting Institution:
Kennedy Space Center
Submission Deadline:
NA
Summary:
NASA's Fifth Annual NASA Robotic Mining Competition is for university-level students to design and build a mining robot that can traverse the simulated Martian chaotic terrain, excavate Martian regolith and deposit the regolith into a Collector Bin within 10 minutes. There is particular relevance to NASA's recently announced mission to find an asteroid by 2016 and then bring it to Cis-Lunar space. The technology concepts developed by the university teams for this competition conceivably could be used to mine resources on Asteroids as well as Mars. NASA will directly benefit from the competition by encouraging the development of innovative excavation concepts from universities which may result in clever ideas and solutions which could be applied to an actual excavation device or payload. The unique physical properties of basaltic regolith and the reduced 1/3rd gravity make excavation a difficult technical challenge. Advances in Martian mining have the potential to significantly contribute to our nation's space vision and NASA space exploration operations. To register, please visit https://www.spacegrant.org/forms/?form=nasarmc.
---
Event Date:
April 10, 2014
Hosting Institution:
The Conrad Foundation
Submission Deadline:
October 24, 2013
Summary:
The Spirit of Innovation Challenge provides an opportunity for teams of students to create commercially viable products or services to address issues of global sustainability for the benefit of humanity.This annual competition is free and available to students, ages 13-18, from around the world. The Spirit of Innovation Challenge offers teachers, parents and afterschool coordinators a relevant and dynamic way to teach science, technology, engineering and math. Along the way, world-renowned scientists, engineers and entrepreneurs are available as virtual mentors. This is the competition where Geek is Chic
---
Event Date:
June 16, 2014
Hosting Institution:
National Institute of Aerospace
Submission Deadline:
November 08, 2013
Summary:
Revolutionary Aerospace Systems Concepts - Academic Linkage (RASC-AL) is a student design competition that is sponsored by NASA and managed by the National Institute of Aerospace. RASC-AL was formed to provide university-level engineering students with the opportunity to design human scale architecture concepts based on NASA engineering challenges as well as offer NASA access to new research and design projects by students. RASC-AL is open to undergraduate and graduate university-level students studying fields with applications to human space exploration (i.e., aerospace, bio-medical, electrical, and mechanical engineering; and life, physical, and computer sciences). RASC-AL projects allow students to incorporate their coursework into real aerospace design concepts and work together in a team environment. Interdisciplinary teams are encouraged. Notice of Intent Deadline - November 8, 2013 Abstract Deadline - January 19, 2014
---
Event Date:
March 31, 2014
Hosting Institution:
National Association of Rocketry
Submission Deadline:
December 01, 2013
Summary:
Team America Rocketry Challenge (TARC) is an aerospace design and engineering event for teams of US secondary school students (7th through 12th grades) run by the NAR and the Aerospace Industries Association (AIA). Teams can be sponsored by schools or by nonprofit youth organizations such as Scouts, 4-H, or Civil Air Patrol (but not the NAR or other rocketry organizations). The goal of TARC is to motivate students to pursue aerospace as an exciting career field, and it is co-sponsored by the American Association of Physics Teachers, Estes Industries, the Department of Defense, and NASA. The event involves designing and building a model rocket (650 grams or less, using NAR-certified model rocket motors totaling 80 N-sec or less of total impulse) that carries a payload of two Grade A Large eggs for a flight duration of 48 - 50 seconds, and to an altitude of exactly 825 feet (measured by an onboard altimeter), and that then returns the eggs to earth uncracked using only two identical-sized parachutes as a recovery device. Onboard timers are allowed; radio-control and pyrotechnic charges are not. Please visit http://www.rocketcontest.org/pdf/TARC_2014_Rules.pdf for challenge rules and guidelines. The 2014 Application Packet can be found by visiting http://www.rocketcontest.org/. If you have any questions about forming a team or filling out the packet please send email to Anne Ward at anne.ward@aia-aerospace.org.
---
Event Date:
June 11, 2014
Hosting Institution:
Worcester Polytechnic Institute of Worcester
Submission Deadline:
January 01, 2014
Summary:
The competition is sponsored by NASA and managed by Worcester Polytechnic Institute of Worcester. "The objective of the competition is to encourage innovations in automatic navigation and robotic manipulator technologies that NASA could incorporate into future missions," said Michael Gazarik, NASA's associate administrator for space technology in Washington. "Innovations stemming from this challenge may improve NASA's capability to explore an asteroid or Mars, and advance robotic technology for use in industries and applications here on Earth." To win, a team must demonstrate a fully autonomous robot that can seek out samples and return them to a designated point within a set time period. Robots will be required to navigate over unknown terrain, around obstacles, and in varied lighting conditions without human control, or use of GPS, or other terrestrial navigation aids. For information about the Sample Return Robot Challenge rules, requirements, and how to register, please visit the website.
---
Event Date:
NA
Hosting Institution:
Google
Submission Deadline:
January 06, 2014
Summary:
At Google, we believe information should be universally accessible. Our education and scholarship programs aim to inspire and help students become future leaders in computing and technology by breaking down the barriers that prevent them from entering these fields. As part of our commitment, we've partnered with Lime Connect, a nonprofit organization that supports students with disabilities while they pursue education and promising careers, to help university students with disabilities work toward their academic goals in the field of computer science. Selected students will receive 10,000 USD (for those studying in the US) or 5,000 CAD (for those studying in Canada) for the 2014-2015 school year and will be invited to attend the Google Scholars' Retreat in the summer of 2014.
---
Event Date:
NA
Hosting Institution:
Google
Submission Deadline:
January 06, 2014
Summary:
Dr. Anita Borg devoted her adult life to revolutionizing the way we think about technology and dismantling barriers that keep women and minorities from entering computing and technology fields. Her combination of technical expertise and fearless vision continues to inspire and motivate countless women to become active participants and leaders in creating technology. In her honor, Google is proud to honor Anita's memory and support women in technology with the Google Anita Borg Memorial Scholarship. Google hopes to encourage women to excel in computing and technology and become active role models and leaders in the field. Google Anita Borg Scholarship recipients will each receive a $10,000 award for the 2014-2015 academic year. A group of female undergraduate and graduate students will be chosen from the applicant pool, and scholarships will be awarded based on the strength of each candidate's academic background and demonstrated leadership. All scholarship recipients will be invited to attend the Annual Google Scholars' Retreat in Mountain View, California in 2014.
---
Event Date:
March 03, 2014
Hosting Institution:
Google
Submission Deadline:
January 13, 2014
Summary:
The 4th "Student Awards Programme" is organized to give an opportunity to high quality students with limited funding to attend the W4A Conference. The W4A 2014 Organizing Committee are delighted to announce that two awards, each of up to US$1250, are available to support students to enable them to attend W4A 2014. This award is aimed at supporting students who otherwise would not be able to attend W4A for financial reasons. Our deadlines have been chosen to give successful applicants as much time as possible for making their travel and accommodation arrangements.
---
Event Date:
February 08, 2014
Hosting Institution:
Seattle, Washington
Submission Deadline:
January 15, 2014
Summary:
Some events can be done in simulation. The main event must be done on a real robot, but loaner robots will be sent out to schools that need them. The competition uses the Tekkotsu software framework, a free, open source platform developed at Carnegie Mellon. The robot is the Calliope2SP, co-developed by RoPro Design and Carnegie Mellon, and based on the iRobot Create.
---
Event Date:
October 21, 2013
Hosting Institution:
NASA
Submission Deadline:
January 31, 2014
Summary:
Join the Tracking a Solar Storm Challenge and guide students as they learn about the sun's anatomy, the space weather it generates, and why studying the sun is important. Launched on June 27, 2013, the Interface Region Imaging Spectrograph, or IRIS, spacecraft is actively studying the dynamics of our sun's atmosphere using an ultraviolet telescope and imaging spectrograph. Designed around the IRIS mission, this challenge is an opportunity for students to learn about the IRIS mission and the instruments scientists use to gather solar data as well as to study the sun's weather, track a solar storm and predict its effect on Earth. Students will demonstrate what they have learned by collecting data and producing a video or slide show space weather report. 

Please email any questions about this challenge to arc-quest-challenge@mail.nasa.gov.

---
Event Date:
NA
Hosting Institution:
Google
Submission Deadline:
February 01, 2014
Summary:
Nurturing and maintaining strong relations with the academic community is a top priority at Google. The Google U.S./Canada PhD Student Fellowship Program was created to recognize outstanding graduate students doing exceptional work in computer science, related disciplines, or promising research areas. Applications are not accepted directly from students. Please contact your department to find out if your university is one of the eligible universities, or to receive additional information. Google will award two-year fellowships consisting of: tuition and fees $33K yearly stipend (paid over 9 months of the academic year) Google Research Mentor third year extension possible at Google's discretion Please visit the website for more information on eligibility and how to apply.
---
Event Date:
March 27, 2014
Hosting Institution:
University of California San Diego
Submission Deadline:
March 10, 2014
Summary:
The San Diego Mayor's Cup invites all San Diego high schools to participate in a three-phase cyber defense competition. The first two rounds (qualification and preliminary) will use the distributed game mode, where they can train and then compete simultaneously via the Internet. The eight winners of the qualification round will then participate in a head-to-head comprehensive final round, where each team will have its own CyberNEXS environment. [CyberNEXS provides a live exercise environment consisting of Windows and UNIX operating systems, network and security devices, as well as other information resources.] For more information, please email barnold@ucsd.edu.
---
Event Date:
NA
Hosting Institution:
Society of Women Engineers
Submission Deadline:
May 15, 2014
Summary:
The SWE Scholarship Program provides financial assistance to women admitted to accredited baccalaureate or graduate programs, in preparation for careers in engineering, engineering technology and computer science. In 2013, SWE disbursed over 200 new and renewed scholarships valued at over $550,000. Scholarships are typically awarded in May (sophomore, junior, senior and graduate students) and July (freshmen and reentry students) for use during the following academic year. Recipients are announced in September.
---
Event Date:
July 31, 2014
Hosting Institution:
NASA
Submission Deadline:
July 31, 2014
Summary:
Students from Kindergarten through 12th grade will have the opportunity to play a unique role in the future of human spaceflight through participation in NASA's Exploration Design Challenge, or EDC. NASA EDC invites students around the world to think and act like scientists in order to overcome one of the major hurdles of deep space long-duration exploration -- the dangers associated with space radiation. Students taking part in the challenge will discover how to plan and design improved radiation shielding aboard the Orion Multi-Purpose Crew Vehicle, currently being developed by NASA, Lockheed Martin and other partners to carry astronauts to space, venturing farther than humans have ever gone before. Through a series of science, technology, engineering and mathematics, or STEM, engagement activities, students in grades K-8 will analyze different materials that simulate space radiation shielding and recommend materials that best block radiation and protect astronauts. Students in grades 9-12 will think and act like engineers as they apply what they learn to design shielding to protect a sensor on the Orion crew module from space radiation. After a review of the design solutions submitted by teams in the grades 9-12 challenge, five finalist teams will be selected and matched with a mentor from NASA to test their designs in a virtual simulator. The winning team will build a prototype radiation shield that will be analyzed and submitted to Lockheed Martin for flight certification on the inaugural flight of the Orion Exploration Flight Test, or EFT-1.
---
©1994-2013 | Shodor | Privacy Policy | Feedback | NSDL | XSEDE | Blue Waters | ACM SIGHPC |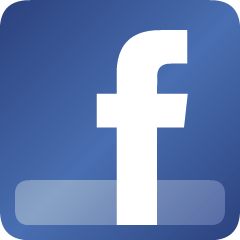 |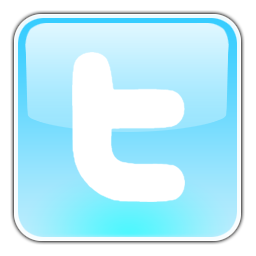 |

|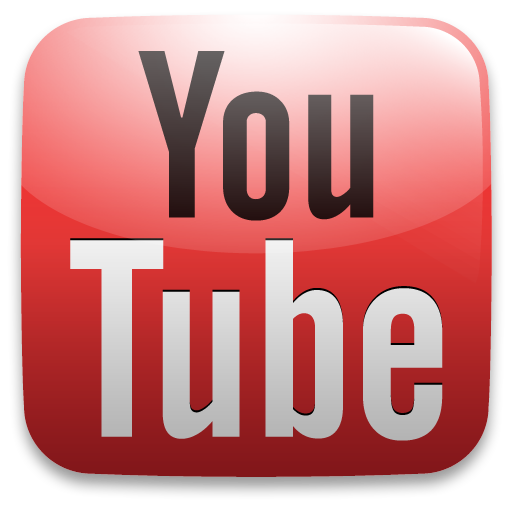 Not Logged In. Login