Add a new award or competition
---
Competitions and Awards for Undergraduate and Graduate Students
There are multiple opportunities for students to participate in computational science, engineering and high performance computing challenges, competitions and award programs. Some of these are offered through national organizations, others by 4-year colleges and universities and still others by non-profit organizations. The intent of the award and competition opportunities presented here is to advance the field of computational science and high performance computing through recognition of exceptional talent and expertise. Browse this ever growing list and watch for upcoming application deadlines.
Do you have award programs or competition opportunities that you would like to share? We will help you spread the word! Please click the Add a new award or competition button at the top of the page and share your opportunities with us. You will be notified via email once your posting has been approved and posted.
---
Event Date:
May 19, 2014
Hosting Institution:
Kennedy Space Center
Submission Deadline:
NA
Summary:
NASA's Fifth Annual NASA Robotic Mining Competition is for university-level students to design and build a mining robot that can traverse the simulated Martian chaotic terrain, excavate Martian regolith and deposit the regolith into a Collector Bin within 10 minutes. There is particular relevance to NASA's recently announced mission to find an asteroid by 2016 and then bring it to Cis-Lunar space. The technology concepts developed by the university teams for this competition conceivably could be used to mine resources on Asteroids as well as Mars. NASA will directly benefit from the competition by encouraging the development of innovative excavation concepts from universities which may result in clever ideas and solutions which could be applied to an actual excavation device or payload. The unique physical properties of basaltic regolith and the reduced 1/3rd gravity make excavation a difficult technical challenge. Advances in Martian mining have the potential to significantly contribute to our nation's space vision and NASA space exploration operations. To register, please visit https://www.spacegrant.org/forms/?form=nasarmc.
---
Event Date:
NA
Hosting Institution:
The Institute for Global Environmental Strategies
Submission Deadline:
May 05, 2014
Summary:
The Institute for Global Environmental Strategies is pleased to invite U.S. high school students to participate in the 2014 Thacher Environmental Research Contest. This annual contest gives students the opportunity to show off their science and technology skills by submitting research projects focused on the use of remote sensing and analysis tools. Students are asked to identify a U.S. protected area of interest, and design a research project that identifies why the area is unique, why it significantly contributes to our society, how this area has changed over time, and ways remote sensing and geospatial tools can be used to monitor these environmental treasures. Applicants must be U.S. citizens in grades 9-12. Students in public, private, parochial, Native American reservation and home schools are eligible. For full contest rules and to enter, visit http://strategies.org/education/student-contests/thacher-contest/.bQuestions about this contest should be emailed to ThacherContest@strategies.org.
---
Event Date:
May 05, 2014
Hosting Institution:
2014 SETI Institute
Submission Deadline:
May 05, 2014
Summary:
Commemorate the fifth anniversary of NASA's Kepler mission to search for habitable planets with the Kepler Art of Discovery art contest. The contest is open to artists ages 13 and older who reside in the continental U.S. The contest invites artists to submit creative artwork that depicts, or relates to, the exciting discoveries made possible by the Kepler spacecraft and its team of scientists and engineers. The best artwork, selected by a combination of participants' votes and expert judges' scores, will be displayed as the Top 100 in the Gallery of the Art of Discovery website. For full details on the contest and to submit artwork, visit http://keplerart.seti.org.
---
Event Date:
NA
Hosting Institution:
Society of Women Engineers
Submission Deadline:
May 15, 2014
Summary:
The SWE Scholarship Program provides financial assistance to women admitted to accredited baccalaureate or graduate programs, in preparation for careers in engineering, engineering technology and computer science. In 2013, SWE disbursed over 200 new and renewed scholarships valued at over $550,000. Scholarships are typically awarded in May (sophomore, junior, senior and graduate students) and July (freshmen and reentry students) for use during the following academic year. Recipients are announced in September.
---
Event Date:
NA
Hosting Institution:
American Society for Biochemistry and Molecular Biology
Submission Deadline:
June 27, 2014
Summary:
The ASBMB is now accepting applications for the 2014 Hands-on Opportunities to Promote Engagement in Sciences (HOPES) seed grants. The goal of the HOPES seed grants is to incentivize and support the development of outreach programs and partnerships by teachers and researchers. Each grant is worth up to $2,000 and will be awarded to teams consisting of one or more Junior High/High School teacher(s) (or other K-12 educator) and one or more university, college, or institutional (e.g. NIH, NSF, USDA) research scientist(s). Participants of the April 26, 2014 workshop in San Diego will be afforded preference, all applications from interested teachers and research scientists will be considered. For application instructions, go to: www.asbmb.org/hopesgrant.
---
Event Date:
July 31, 2014
Hosting Institution:
NASA
Submission Deadline:
July 31, 2014
Summary:
Students from Kindergarten through 12th grade will have the opportunity to play a unique role in the future of human spaceflight through participation in NASA's Exploration Design Challenge, or EDC. NASA EDC invites students around the world to think and act like scientists in order to overcome one of the major hurdles of deep space long-duration exploration -- the dangers associated with space radiation. Students taking part in the challenge will discover how to plan and design improved radiation shielding aboard the Orion Multi-Purpose Crew Vehicle, currently being developed by NASA, Lockheed Martin and other partners to carry astronauts to space, venturing farther than humans have ever gone before. Through a series of science, technology, engineering and mathematics, or STEM, engagement activities, students in grades K-8 will analyze different materials that simulate space radiation shielding and recommend materials that best block radiation and protect astronauts. Students in grades 9-12 will think and act like engineers as they apply what they learn to design shielding to protect a sensor on the Orion crew module from space radiation. After a review of the design solutions submitted by teams in the grades 9-12 challenge, five finalist teams will be selected and matched with a mentor from NASA to test their designs in a virtual simulator. The winning team will build a prototype radiation shield that will be analyzed and submitted to Lockheed Martin for flight certification on the inaugural flight of the Orion Exploration Flight Test, or EFT-1.
---
©1994-2014 | Shodor | Privacy Policy | NSDL | XSEDE | Blue Waters | ACM SIGHPC |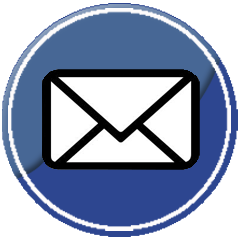 |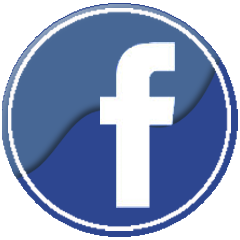 |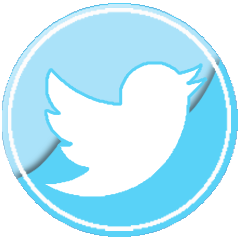 |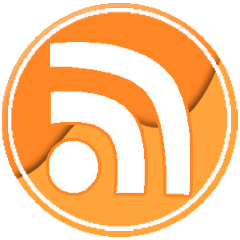 |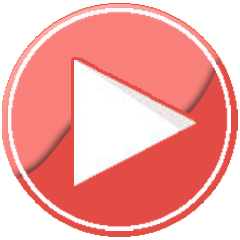 Not Logged In. Login