Add a new job
Career Opportunities in HPC at a Glance
Whether you are seeking a change of career, a post-doctoral position or career advancement, this site has a variety of offerings from universities and organizations located across the country and around the world. Each listing is posted for thirty days from its original posting date so be sure to gather all of the necessary information when you first see a posting that interests you so as not to miss it upon your return to this site.
Location: Berkeley, CA or Chicago, IL
Hiring Institution: Lawrence Berkeley National Laboratory
Apply By: December 25, 2013
Posted date: November 25, 2013



We are looking for a talented designer/developer (Computer Systems Engineer) with experience in data visualization, user experience and information design. In this role, you will create rich data visualizations that provide insight into ESnet's network and the global science impact of that network, refine our visual design and information architecture and improve our user experience. You will be part of a small, agile team of three to five people that is developing the data and analytics platform which is used by ESnet to manage and understand our nationwide, high capacity science network. Visualizing data networks such as ESnet provides many challenges not commonly seen in other data sets and will require creativity to develop new visualizations that will provide deeper insights into these data sets.


---
Location: Dublin, Ireland
Hiring Institution: IBM - Dublin (Ireland)
Apply By: December 25, 2013
REQ#: 9709975
Posted date: November 25, 2013



We are researching novel data protection and data privacy algorithms for large-scale repositories of conventional and unconventional data, such as time series, mobility, and semantic web data. We are creating approaches for automatically identifying privacy vulnerabilities in datasets and protecting the data to facilitate safe data sharing. Additionally, we are working on data sanitization algorithms that block sensitive inferences, which could otherwise be mined from the data. Our focus is on data protection technology that offers privacy guarantees, while maximizing the utility of the shared data. We are looking for researchers with strong expertise in the areas of: o Data anonymization for relational, transactional, sequential, spatiotemporal, graph, and/or other data o Statistical disclosure control for microdata – methods to control the risk of re-identification in microdata publishing o Knowledge hiding – approaches that can conceal sensitive patterns (such as sensitive sequences) that could otherwise be mined from published data o Query auditing and inference control – interfaces that enable external, untrustworthy parties to query in-house resident data by controlling the disclosed information.


---
Location: Cork, Ireland
Hiring Institution: IBM - Cork - Ireland
Apply By: December 25, 2013
Posted date: November 25, 2013



The person would work as part of the Cloud development team of Information Developers to plan, design, create, and deliver user assistance information that meet the needs of internal and external customers. Complete information development projects and keeps information deliverables organized and on schedule. Design and develop information based on progressive disclosure strategy. Use departmental authoring techniques and tools, and follows group standards and processes. Responsibilities include (but are not limited to): identifying user goals and tasks developing technical content according to standards and guidelines coordinating information review processes providing status for assigned projects testing documentation to ensure that it meets our users' needs Required skills/background proven technical writing skills strong organizational skills strong communication, negotiation, and collaboration skills excellent interviewing and information gathering skills demonstrated flexibility and adaptability to changing priorities demonstrated ability to manage multiple projects simultaneously ability to work independently as well as part of a team demonstrated ability to work in high pressure environments while meeting tight deadlines and maintaining a high-level of quality ability to build/maintain productive relationships with internal and external customers proactive and goal-driven with a focus on quality. Preferred skills/background - Due to the flexible nature of the role, candidates would have the opportunity to add value if they possess the following skills and experience: working knowledge of topic-based writing and DITA/XML understanding and experience working in an Agile development environment understanding of user-centered design principles comfortable working in a highly distributed environment knowledge of emerging technologies in multimedia ability to learn software tools quickly ability to be a strategic thinker as well as tactical thinker - understand 'big picture' experience using Rational Team Concert (RTC) experience using Acrolinx IQ (acrocheck) experience using a content management system experience with asset, service, or IT management a plus Education Major fields of study in Technical Communication, User-Centered Design, Project Management, English, or other related technical subject.


---
Location: IBM - Dublin (Ireland)
Hiring Institution: IBM - Dublin
Apply By: December 31, 2013
Posted date: November 25, 2013



IBM Collaboration Solutions Team are seeking a Development Manager to join the ICS Management Team at IBM's Technology Campus in Mulhuddart Co Dublin. The successful candidate will have responsibility for the System Verification Test function for a number of products, ensuring that these products are tested and enterprise ready. This position reports into the Second Line Manager for SVT in Dublin but will operate within the global SVT Business. Responsibilities will include: • Own and drive teams, projects and functions that report into you in a matrixed organisational hierarchy • Own the operational aspects of the business; includes hiring; balancing skills and projects; • Own and drive continuous improvement across the projects; includes tools and technologies; automation; continuous delivery; and cloud delivery strategy • Address critical gaps in personnel, knowledge, skill and resource balance as needed • Anticipate risks and upcoming issues whether they are organisational, technical, schedule challenges or otherwise and be prepared to mitigate and take action • Interface with all stakeholders for all projects - US senior management, global development teams, technical leadership, operations management and executives to constantly review progress and provide feedback • Understand the business needs, customer needs and staffing needs, determine the appropriate business decisions and take action • Be a leader, mentor and facilitator • Support and manage each of the leaders reporting to you in their areas of ownership and ensure they cross-over and support each other with information and skills to ensure the overall organisation is successful • Identify top talent and support them to grow their careers • Engage with customers to provide support and address issues. In addition provide support to sales, tech sales and the services teams via the Support process, POCs, demos, master classes, technical events etc • Ensure compliance with business controls and all IBM required procedures


---
Location: Dublin, Ireland
Hiring Institution: IBM - Dublin
Apply By: December 31, 2013
Posted date: November 25, 2013



The IBM Research & Development Lab in Dublin is looking for talented, experienced and enthusiastic software engineers to join a multi-disciplinary, international team working on cutting edge projects in optimization, analytics, simulation in the context of our Smarter Cities and Smarter Planet research projects. These projects are focused on, but not limited to the areas of traffic, water, electricity networks, and smarter buildings, and on how to analyze and optimize them. The holder of this position will design and develop new systems, as well as determine how existing applications, legacy systems and/or web interfaces work together to effectively respond to system requirements and optimise performance. She/He will also participate in the process of integrating new components into current systems or the re-engineering of existing systems to respond to evolving requirements. She/He is expected to learn about new technologies and domains, and gather the necessary theoretical base for successful collaboration with his research scientist colleagues.


---
Location: Vermillion, SD
Hiring Institution: University of South Dakota
Apply By: December 31, 2013
Posted date: December 03, 2013



The University of South Dakota is seeking a Computational Research Analyst to support the SD Research & Innovation Center (SDRIC) BioSNTR team. The successful candidate will apply their knowledge of HPC technology by installing and optimizing bioinformatics analytic tools, creating Java wrappers for RESTFul APIs to access these tools, and assisting in the development of bioinformatics workflows through the BioExtract Server (bioextract.org).


---
Location: Berkeley, CA
Hiring Institution: Lawrence Berkeley National Laboratory
Apply By: January 09, 2014
REQ#: 76316
Posted date: December 09, 2013



IT Business Systems department at Berkeley Lab is looking for a motivated and talented professional to join their Enterprise Decision Support Systems (EDSS) group as a Data warehouse Engineer. We are a small and agile team of highly skilled individuals who are driven by the desire to deliver innovative and exceptional BI solutions to our business community. In this role, you will collaborate with our key functional system owners/representatives to understand, model and analyze - business requirements, processes and data; identify business rules and develop test plans. You will also have the opportunity to work with all components of the technology stack - from software installation and configuration to solution architecture and development; including service delivery and support. The major components of our technology platform include Oracle RDBMS 11g, IBM DataStage 8.5 and IBM Cognos BI 10.2. Our ideal candidate is one who is an innovative thinker, has deep experience in Data Warehouse design/architectures and highly skilled in ETL mechanisms utilizing Oracle RDBMS, PL/SQL programming and IBM DataStage. Experience with a leading BI technology (IBM Cognos preferred), particularly in context of database optimization to meet performance objectives, is highly desired.


---
Location: Atlanta, GA
Hiring Institution: Georgia Tech College of Computing
Apply By: January 30, 2014
Posted date: October 30, 2013



The Georgia Tech College of Computing is developing new approaches to teaching computer science at a distance. In collaboration with researchers at Luther College, they have created a new kind of electronic book for learning Python. The book is entirely web-based and cross-platform, with special features, including programming within the book, program visualizations, videos, multiple-choice questions, and Parson's problems. If you have any questions please contact Barbara Ericson, at ericson@cc.gatech.edu.


---
Location: Houston, TX
Hiring Institution: Rice University
Apply By: June 19, 2017
REQ#: 13075
Posted date: October 31, 2013



Rice University has a new position open for a Computational Scientist in our Research Computing Support Group. The successful candidate will work with Rice research faculty and staff and their collaborators to maintain, develop, and advance our efforts in high performance computing. The position is particularly focused on supporting complex research applications needs running on scalable high performance computing resources at Rice.


---
Location: Berkeley, CA
Hiring Institution: Lawrence Berkeley National Lab
Apply By: June 19, 2017
REQ#: 75047
Posted date: October 31, 2013



The Scientific Data Management Research Group at Lawrence Berkeley National Lab has an immediate opening for a post-doctoral researcher to analyze time-series data from network traffic and related computer science problems. The project investigates and models a general-purpose, reusable and expandable network performance estimation framework to improve the efficiency of resource utilization and scheduling and scientific data transfer management on high-speed networks. The predictive estimation model and the framework will be helpful in optimizing the performance and utilization of fast networks as well as sharing resources with predictable performance for scientific collaborations, especially in data intensive applications.


---
Location: Davis, CA
Hiring Institution: University of California, Davis
Apply By: June 19, 2017
Posted date: October 31, 2013



The Department of Land, Air and Water Resources (LAWR) in the College of Agricultural and Environmental Sciences, University of California, Davis invites applications for a tenure track faculty position as Assistant Professor in Remote Sensing and Ecosystem Change. We seek an outstanding scholar to conduct ecological and environmental research using remote sensing geospatial tools, with a core expertise in understanding spatial and temporal ecological patterns and processes to relate responses and change to the physical environment and land-use conditions. The successful candidate should demonstrate a record of achievement with various remote sensing technologies as evidenced by peer reviewed publications. Please contact Susan L. Ustin, Search Committee Chair, LAWR, slustin@ucdavis.edu for additional information.


---
Location: Oak Ridge, TN
Hiring Institution: Oak Ridge National Laboratory (ORNL)
Apply By: June 19, 2017
Posted date: October 31, 2013



The Scientific Data Group in the Computer Science and Mathematics Division (CSM) at the Oak Ridge National Laboratory (ORNL) seeks to hire a post-doctorate researcher to research and develop novel computer science techniques for in transit workflow processing, and data intensive computing. The successful candidate will work in a team with researchers of the Scientific Data Group of CSM and application scientists from the Materials Science and Technology Division. All inquiries can be directed to Scott Klasky at Klasky@ornl.gov


---
Location: New York, NY
Hiring Institution: Rockefeller University
Apply By: June 19, 2017
Posted date: October 31, 2013



Focus will be on developing theoretical models and simulation code to study dynamics of biological macromolecules and complexes. Efforts will build on previous work in modeling transport in the nuclear pore complex (Mincer and Simon, PNAS 2011), with the goal of developing general approaches to modeling and computing the dynamics of complex biological machines. Application of such approaches will be to specific problems of interest in the laboratory, i.e. viral assembly and operation of the proteasome. Rockefeller University is looking for a candidate with modeling experience and proficiency in various programming languages. Expertise in mathematical analysis of complex systems, as well as experience with GPU programming, would be beneficial. Work will include active collaboration with experimentalists in the laboratory: experiment in the lab is guiding theoretical developments and vice versa. The candidate will also interface with mathematicians and computer scientists who are actively optimizing the existing modeling software we have developed. The project is based in the Laboratory of Cellular Biophysics at Rockefeller University (Prof. Sanford Simon) in collaboration with the Department of Anesthesiology at Mount Sinai Medical Center. Interested applicants are invited to submit a cover letter and CV to Dr. Joshua Mincer ( jmincer@gmail.com).


---
©1994-2013 | Shodor | Privacy Policy | Feedback | NSDL | XSEDE | Blue Waters | ACM SIGHPC |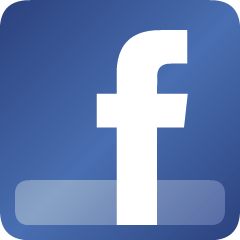 |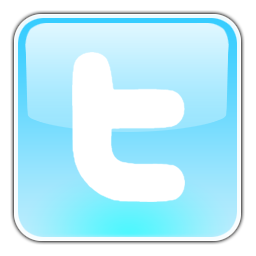 |

|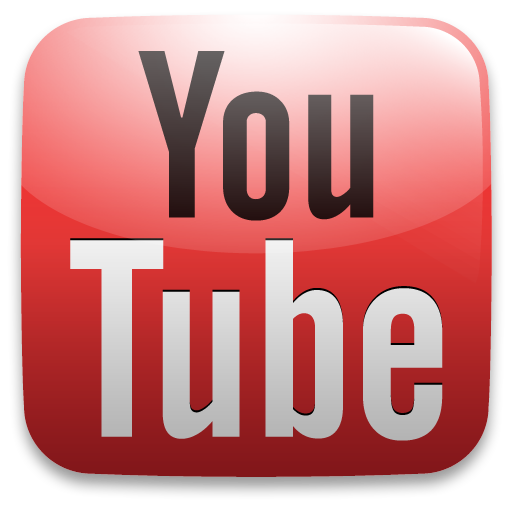 Not Logged In. Login