Add a new job
Career Opportunities in HPC at a Glance
Whether you are seeking a change of career, a post-doctoral position or career advancement, this site has a variety of offerings from universities and organizations located across the country and around the world. Each listing is posted for thirty days from its original posting date so be sure to gather all of the necessary information when you first see a posting that interests you so as not to miss it upon your return to this site.
Location: Fullerton, California
Hiring Institution: California State University, Fullerton
Apply By: January 31, 2017
Posted date: December 19, 2016



At California State University, Fullerton, we're looking for a full-time system administrator for our high-performance-computing clusters to support our computational research in science and mathematics. (Formally, the position is a full-time Information Technology Consultant - Expert.) The successful applicant will work independently and with students, faculty members, and staff in the Division of Information Technology to oversee, administer, and facilitate the effective use of our high-performance computing clusters, including installing and maintaining the operating system and middleware packages and libraries, assisting with hardware upgrades and maintenance, troubleshooting any failures, and providing technical support to faculty, staff, and students. Our clusters include orca, supporting our Gravitational-Wave Physics and Astronomy Center's research (with some use by external collaborators in LIGO and in the SXS Collaboration), and kepler, supporting the research of faculty members and students in our Center for Computational and Applied Mathematics. Both clusters run Linux, Rocks, and Torque/Maui. Besides having the expertise to administer high-performance computing clusters, we're looking for someone who with an excellent ability to communicate with users of all levels, including undergraduate and master's students as well as faculty members. While the position is currently temporary, we hope that it will become permanent after a few years. The application consists of i) a cover letter, briefly summarizing your experience, your interest in the position, and how the position fits into your career goals, and ii) a CV/resume. To read the full, official job ad and to apply, please complete the following steps: • Go to http://hr.fullerton.edu/jobs and click on "University Employment". Then click on "Management and Staff Opportunities." • Enter "9081BR" (no quotes) in the Keyword box and click "Search." • Click "Information Technology Consultant - Expert" to view the official job ad. • Click "Submit to job" and follow the on-screen instructions to upload your cover letter and resume/CV. We especially encourage women and members of groups traditionally underrepresented in science and math to apply. If you have any questions about the search, please email Geoffrey Lovelace at glovelace@fullerton.edu.


---
Location: Cambridge, MA
Hiring Institution: Harvard University
Apply By: February 12, 2017
Posted date: January 12, 2017



Harvard Research Computing are seeking an Area Lead for their new Research Data Science Facilitation role. Reporting directly to the Assistant Dean & Distinguished Engineer for Research Computing, this position will be responsible for "bridging the gap" between our world-class researchers and our advanced cyber infrastructure resources. Building further on a previously successful National Science Foundation award: https://aciref.org, this new role will now extend our concept of facilitation of advanced data science inside and eventually beyond Harvard University. Harvard University Research Computing continues to evolve, expand and provide enhanced services and support to their leading research faculty on the Cambridge campus and beyond. This new role reflects an opportunity to head up and direct a new growing division within the research computing organization that is at the very forefront of advanced computation at unprecedented scales and excellence. Having completed a first of a kind physical data center build in Holyoke, Mass., Harvard with their four university partners, Harvard are now embarking on the next frontier of in-silico based science and discovery. By combining the very best PEOPLE with hundreds of thousands of processors and petabytes of storage connected with advanced networking, they will tackle some of the world's largest problems from peering into the very origins of our universe, connectomics, next generation genomics, evolutionary biology, and complex earth and planetary science research. The Area Lead will oversee a team of staff members and be part of the Research Computing Leadership group. Management responsibilities include building and developing a diverse and effective team; planning and delegating work effectively; communicating and monitoring performance expectations; motivating and developing direct reports; and ensuring compliance with Harvard policies and procedures. This position also works in close partnership with the Advanced Research Computing Services Group and Harvard University Information Technology. Will also maintain, and build close collaborations with the other research computing groups across the University. Interacts daily and directly with research faculty, the Informatics and Scientific Applications Group and Research Computing Infrastructure Engineers to assess needs, develop research plans, coordinate and facilitate the development and maintenance of the necessary software, hardware, algorithms and solutions to support each research program. Harvard seeks the very best talent to support and underpin our amazing discoveries in our research departments. This new position reflects the next step in the evolution of high a performance computing and cyber infrastructure support capability in a world class institute.


---
Location: Cambridge, MA
Hiring Institution: Harvard University
Apply By: February 12, 2017
Posted date: January 12, 2017



The Ölveczky group http://olveczkylab.oeb.harvard.edu , a Neuroscience lab in the Department of Organismic and Evolutionary Biology and the Center for Brain Science at Harvard University, is seeking a Scientific Programmer to build and maintain our computational infrastructure. You will be an integral member of a collegial research team focused on solving some intriguing mysteries of the brain through cutting-edge research. The ideal candidate will have a strong background in scientific programming, database management and an interest in Neuroscience. Our research focuses on: Uncovering the neural circuits that allow us to learn and execute motor skills. We use rodents as a model system and train our experimental subjects on various motor tasks, while measuring and manipulating activity in the underlying neural circuits. We develop automated and high-throughput methods for recording and manipulating the nervous systems. In particular we have pioneered a system for continuous and long-term recording of large neuronal populations in behaving animals. We are also developing new data analysis approaches to extract information from the large data sets we acquire. This position will work with Harvard's Research Computing http://rc.fas.harvard.edu team and the Ölveczky research team to build and maintain a computational infrastructure capable of supporting our research. Duties will include: managing and optimizing large-scale multi petabyte data storage solutions. writing software to port data from existing databases working with researchers to update and augment the software infrastructure for continuous long-term neural and behavioral recordings. develop new analytical methods for large-scale data analysis, and their efficient software implementation.


---
Location: Cambridge, MA
Hiring Institution: Harvard University
Apply By: February 12, 2017
Posted date: January 12, 2017



The Cyberinfrastructure Storage Engineer will play a key part in the North East Storage Exchange (NESE) project, directly supporting a critical example of the significantly increased growth of Research Computing at Harvard. This position is entirely NSF funded (NSF-ACI-1640831) through October 2021. The NESE project is a joint venture between the five founding member universities and the Massachusetts Green High Performance Computing Center (MGHPCC). The Cyberinfrastructure Storage Engineer will be responsible for creating and maintaining a multi-petabyte object storage platform and partnering with the other institutions regarding access, network and security aspects of this project. The NESE project is under the direction of the PI, James Cuff, FAS Assistant Dean and Distinguished Engineer for Research Computing, and will report to the Senior Team Lead for High Performance Computing.


---
Location: Cambridge, MA
Hiring Institution: Harvard University
Apply By: February 12, 2017
Posted date: January 12, 2017



Directly supporting the John A. Paulson School of Engineering and Applied Science (SEAS), the Cyberinfrastructure Research Consultant will facilitate access and support of a range of technical projects focused on building, maintaining and using world class high performance cyberinfrastructure resources at Harvard. ­ Reporting to the Team Lead for High Performance Computing, broad responsibilities include performing HPC systems administration, software development, and hardware installations within a scientific research environment. ­­The individual will form the point of contact as a dedicated resource for researchers in SEAS, providing technical consultation and mentoring in methods and opportunities to use HPC resources optimally. ­Additional duties include facilitating ­workshops and providing best-practices documentation.


---
Location: Pittsburgh, PA
Hiring Institution: University of Pittsburgh
Apply By: February 17, 2017
REQ#: 133821
Posted date: January 17, 2017



The University of Pittsburgh Computing Services and Systems Development (CSSD) is seeking an High Performance Computing (HPC) Engineer at the off-campus Network Operations Center (NOC). This is an advanced technical position to administer and maintain various HPC environments and other mission critical technology resources. Responsible for ensuring continuity of service for University HPC systems, and enterprise systems and services on UNIX & Linux platforms. Duties include installation, configuration, and day-to-day support of hardware, operating systems and system administrative applications for HPC, Linux, and UNIX infrastructures. The incumbent will coordinate and perform server hardware and software upgrades, as well as monitor server performance and network connectivity. The incumbent will also monitor and resolve assigned customer trouble tickets associated with the HPC infrastructure and other University systems. The position is challenged with ensuring maximum availability and highest level of performance for production and mission critical technology resources. Excellent knowledge of RHEL Linux file server operating systems and strong problem solving and troubleshooting skills are required. Seeking the following related skills: -Red Hat Linux server administration experience -Strong knowledge of Red Hat Enterprise Linux Servers (networking & storage) -Experience patching Unix/Linux OS -Familiarity with certificate renewals -Solid experience decentralizing multi-server environments -UNIX/Linux scripting -High Availability and failover scenarios, load balanced environments -Perl, Python, InfiniBand skills a plus Must be willing to work day, evening, and night shifts as required to support a 24-hour, seven-day operation. Applicants must provide three work related references as well as include their complete employment and salary history on their application.


---
Location: Boulder, CO
Hiring Institution: National Center for Atmospheric Research
Apply By: February 28, 2017
REQ#: 17066
Posted date: December 19, 2016



HPC Software Engineer/Programmer II This is a full-time position. NCAR – Computational & Information Systems Laboratory (CISL) – Operations & Services Division (OSD) – High-end Services Section (HSS) – Data Analysis Services Group (DASG) Partial relocation costs paid per UCAR's relocation policy. U.S. Citizenship, Permanent Residency, or other protected status under 8 U.S.C. 1324b(a)(3) is required for this position. UCAR/NCAR will not sponsor a work visa (e.g., J-1, H1-B, etc.) for this position. Where You Will Work The primary job location is in Boulder, Colorado. The production systems supported are located at the NCAR Wyoming Supercomputing Center (NWSC) located in Cheyenne, Wyoming. The Software Engineer/Programmer II will be required to work at the NWSC during periods of system installation, system upgrade, or system troubleshooting. Additional periodic travel may be required. What You Will Do As part of the Data Analysis Services Group (DASG), the HPC Software Engineer/Programmer II will perform systems programming, administration and technical support for the Computational & Information Systems Laboratory's (CISL) high-performance storage systems, high-performance networks and data transfer services. This position will assist with the installation, maintenance, administration, troubleshooting and operation of both software and hardware systems. The environment is composed of multi-vendor resources with numerous specialized hardware components. Develop web-based documentation of system procedures and applications. Develop programs to support automated system maintenance, monitor system resources and usage, and implement system security policies. Participate in research and evaluation projects of new technological solutions for the Data Analysis and Visualization missions of CISL, including high-performance shared file systems and data workflow design. Software Engineering and Development As part of the team, the Software Engineer/Programmer II will develop, implement and document new features or capabilities in system administration and system monitoring software. Develop and maintain systems software as necessary for the deployment and management of high-performance parallel file systems and networks. Develop and maintain security monitoring and analysis software. Help define group standards and guidelines for software development and documentation. Research and Evaluation Assist the Data Analysis Services Group in research, planning, and recommendations to the High-End Services Section and CISL management for hardware and software products, configurations and functional enhancements or upgrades in support of the Data Analysis and Visualization missions of CISL. Evaluates, benchmarks, and reports on new hardware and software systems related to high-performance storage solutions, both centralized and compute localized. Participate in HPC Futures Lab I/O Innovation Lab research projects. This may include development of systems level code to support different file systems and storage hardware. The research will include shared file systems across both local and wide area networks, evaluation of cloud based object store solutions, evaluation of high-performance networks, and evaluation of new storage and memory technologies. Operational Monitoring and Troubleshooting Operate and monitor the behavior of the groups server and storage systems, networks and related hardware on a routine, daily basis to ensure proper and efficient operations. Alert other DASG staff, vendor representatives and/or CISL Operations staff of anomalistic conditions or behaviors, as appropriate, and takes remedial actions as necessary. Diagnoses and may repair failed hardware components. Provide service on a 7x24 on-call basis troubleshooting and resolving system related problems presented by users or identified as part of ongoing monitoring. Refer and escalate problems to senior members of the DASG staff as appropriate. Systems Administration Provide systems support for diverse architectures. Install and upgrade system hardware and software, including computational systems, high-performance storage systems and a variety of network fabrics. Help define standards and guidelines for operation and maintenance and produce systems operation and procedural documentation. Compile, install and maintain commercial and free application software. Organizational Representation and Reporting Provide regular DASG activities reports to management and may contribute to CISL or NCAR annual report and development plans. Attend group, section and divisional meetings and may represent the Data Analysis Services Group and its activities at such meetings. Decision Making & Problem Solving Ability to evaluate technical challenges involving complex features in operating systems and administration of those systems and either resolve or refer to senior staff. Requires the ability to appraise, evaluate and analyze technical issues and judge whether they can be addressed with or without consultation with senior staff. Requires general levels of reasoning, logic, knowledge and originality to form a plan of action for the future in response to a range of situations. Troubleshoots and resolves routine problems with failed computational systems, storage systems, and various network fabrics and either fixes these problems independently or seeks out additional information from multiple sources, including internal documentation, peers and supervisors, to aid in determining an appropriate resolution. What You Need Demonstrated skill in at least one common scripting language such as Perl, csh, Python, PHP. Demonstrated basic knowledge of a higher level programming language and general software engineering practices. Demonstrated skill in the administration of Linux based stand-alone and/or clustered systems including a basic knowledge of computer security. Demonstrated skill in the administration of RAID based storage systems including clustered or parallel file systems. Demonstrated skill in the configuration and performance tuning of Ethernet networks. Demonstrated skill in performing tasks requiring organization and attention to detail. Good English written and verbal communication skills and the ability to write systems documentation. Education & Experience Bachelor's degree and four to six years of experience or equivalent combination of education and experience in one or more of the following fields: Computer Science, Mathematics, Computer Engineering, Information Sciences, Software Engineering, or equivalent. Experience should be in the following areas: Experience with the UNIX operating system environment, specifically Linux, with an emphasis on storage systems and networks. Experience with clustered file systems. Experience in UNIX scripting languages and at least one higher level programming language. Desired Skills Experience in ANSI C/C++. Experience with high-performance computing, clustered computing and related technologies. Experience with configuration and performance tuning of InfiniBand / OmniPath networks. Experience with cluster management tools. Experience in benchmarking I/O systems and networks. Experience installing and maintaining server and storage hardware. Experience developing and maintaining web sites and managing web servers. Experience with documentation development.


---
Location: Chicago, IL
Hiring Institution: University of Chicago
Apply By: May 09, 2017
REQ#: 101669
Posted date: January 07, 2017



The Research Computing Center (RCC) is seeking a highly motivated Computational Scientist, Social Sciences to work closely with faculty and researchers in the Social Sciences Division at The University of Chicago. The person in this position will serve as a technical domain expert in supporting and advising faculty on using high-end computing and big data for their research and grant writing. The successful candidate will join a team of consultants who are playing a key role in the creation of a scientific computing support group at the University of Chicago.


---
Location: Chicago, IL
Hiring Institution: University of Chicago
Apply By: May 14, 2017
REQ#: 101667
Posted date: January 07, 2017



The University of Chicago is seeking a highly qualified HPC system administrator to join its system and operation team that builds and manages RCC HPC systems and facility operations. The individual in this position will be involved in the procurement and management of HPC hardware and software.


---
©1994-2017 | Shodor | Privacy Policy | NSDL | XSEDE | Blue Waters | ACM SIGHPC |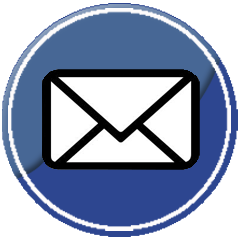 |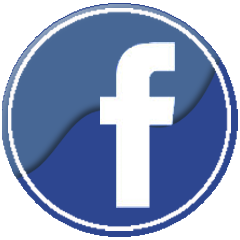 |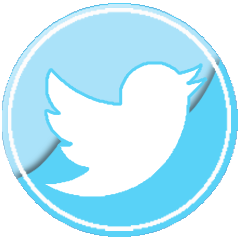 |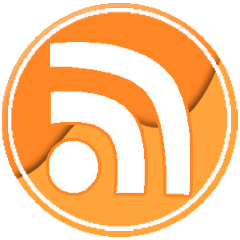 |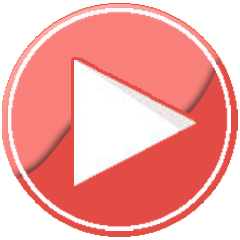 Not Logged In. Login