Research Storage Administrator
The University of Iowa
The University of Iowa Information Technology Services organization (ITS), a campus-wide provider of technology services for academic, research, and service missions, is seeking a Research Storage Systems Administrator which functions under the direction of the Director of Research Services. The successful candidate will have a strong desire to learn and explore innovative solutions to information technology problems in a rapidly evolving research driven environment.
---
Multiple Faculty Appointments in Computation
The Pennsylvania State University
Penn State is looking to hire Multiple Faculty Appointments in Computation and Data Enabled Science and Engineering. They state, "We seek outstanding faculty who can work across disciplines and in a team to advance algorithms, software and theory to exploit "Big Data" and "Big Simulations" for scientific discovery and engineering design in a variety of disciplines."
---
Open Position for Computational Scientist
Rice University
REQ#: 13075
Rice University has a new position open for a Computational Scientist in our Research Computing Support Group. The successful candidate will work with Rice research faculty and staff and their collaborators to maintain, develop, and advance our efforts in high performance computing. The position is particularly focused on supporting complex research applications needs running on scalable high performance computing resources at Rice.
---
Senior Systems Administrator
Lawrence Berkeley National Lab
REQ#: 75047
The Scientific Data Management Research Group at Lawrence Berkeley National Lab has an immediate opening for a post-doctoral researcher to analyze time-series data from network traffic and related computer science problems. The project investigates and models a general-purpose, reusable and expandable network performance estimation framework to improve the efficiency of resource utilization and scheduling and scientific data transfer management on high-speed networks. The predictive estimation model and the framework will be helpful in optimizing the performance and utilization of fast networks as well as sharing resources with predictable performance for scientific collaborations, especially in data intensive applications.
---
Assistant Professor in Remote Sensing and Ecosystem Change
University of California, Davis
The Department of Land, Air and Water Resources (LAWR) in the College of Agricultural and Environmental Sciences, University of California, Davis invites applications for a tenure track faculty position as Assistant Professor in Remote Sensing and Ecosystem Change. We seek an outstanding scholar to conduct ecological and environmental research using remote sensing geospatial tools, with a core expertise in understanding spatial and temporal ecological patterns and processes to relate responses and change to the physical environment and land-use conditions. The successful candidate should demonstrate a record of achievement with various remote sensing technologies as evidenced by peer reviewed publications. Please contact Susan L. Ustin, Search Committee Chair, LAWR, slustin@ucdavis.edu for additional information.
---
Postdoctoral Research Associate in Scientific Data
Oak Ridge National Laboratory (ORNL)
The Scientific Data Group in the Computer Science and Mathematics Division (CSM) at the Oak Ridge National Laboratory (ORNL) seeks to hire a post-doctorate researcher to research and develop novel computer science techniques for in transit workflow processing, and data intensive computing. The successful candidate will work in a team with researchers of the Scientific Data Group of CSM and application scientists from the Materials Science and Technology Division. All inquiries can be directed to Scott Klasky at Klasky@ornl.gov
---
Rockefeller University NYC
Rockefeller University
Focus will be on developing theoretical models and simulation code to study dynamics of biological macromolecules and complexes. Efforts will build on previous work in modeling transport in the nuclear pore complex (Mincer and Simon, PNAS 2011), with the goal of developing general approaches to modeling and computing the dynamics of complex biological machines. Application of such approaches will be to specific problems of interest in the laboratory, i.e. viral assembly and operation of the proteasome. Rockefeller University is looking for a candidate with modeling experience and proficiency in various programming languages. Expertise in mathematical analysis of complex systems, as well as experience with GPU programming, would be beneficial. Work will include active collaboration with experimentalists in the laboratory: experiment in the lab is guiding theoretical developments and vice versa. The candidate will also interface with mathematicians and computer scientists who are actively optimizing the existing modeling software we have developed. The project is based in the Laboratory of Cellular Biophysics at Rockefeller University (Prof. Sanford Simon) in collaboration with the Department of Anesthesiology at Mount Sinai Medical Center. Interested applicants are invited to submit a cover letter and CV to Dr. Joshua Mincer ( jmincer@gmail.com).
---
Computational Biologist Postdoctoral Fellow
Lawrence Berkeley National Laboratory
REQ#: 75785
The focus of the postdoctoral fellow is to develop new methods for the structure determination and refinement of protein structures using the PHENIX software system. This position works under the direction of the Principal Investigator for this project. Primary duties and responsibilities will include development and implementation of numerical methods, and mechanisms for user interaction. How to Apply: For full consideration, follow the link to the job posting and apply directly to Berkeley Lab. As part of the online application process, please complete a profile, including uploading attachments relevant to the opportunity. Be sure to reference where you found the position. Berkeley Lab is an affirmative action/equal opportunity employer committed to the development of a diverse workforce.
---
Fermentation Engineer
Lawrence Berkeley National Laboratory
REQ#: 75791
The Fermentation Engineer will lead activities related to the ABPDU fermentation projects from initiation through product delivery for recovery, including planning, setting schedules, training assistants, conducting activities and submitting reports. These activities will be planned and conducted considering resource optimization and achieving project goals in time and within budget. This position will also provide fermentation technology expertise in conducting within the ABPDU and communicating with clients the technology transfer, adaptation, development and demonstration of fermentation processes for the production of biofuels and chemicals to develop biorefineries from diverse feedstocks. This individual will be responsible to design, prepare documentation (SOPs, Batch Records), select and maintain equipment and develop methods in collaboration with the analytical team to monitor nutrient consumption, metabolite accumulation, and product generation. Additional research goals include developing and applying bioprocess engineering tools for fermentation technology development/demonstration and the design/execution/documentation of novel processes for microbes, enzymes and other biologics related to the production of biofuels and biochemicals. The incumbent will also write publications and help author grants and patent applications.
---
Creative Software Developer
Lawrence Berkeley National Laboratory
REQ#: 75566
In the upcoming year, the Scientific Networking Division will embark on an important challenge: expanding its program in applied research, development and integration. With the vision to be a pioneer in developing innovative network technologies, the Division is seeking an exceptionally-competent, flexible and innovative software engineer that is willing to think beyond the conventional. We are working at the leading edge of software-defined networking, OpenFlow, dynamic network infrastructure, network visualization, network knowledge plane, multi-domain and multi-layer architectures. The successful candidate will be the one that brings strong and diverse coding skills, focus, and ability to work with a fast-paced team.
---
Florida Hospital Endowed Chair in Nursing Simulation
University of Central Florida College of Nursing
The College of Nursing at the University of Central Florida (UCF) seeks to recruit a distinguished simulation scientist for a newly created Endowed Chair position, established with the generous support of Florida Hospital, one of the College's key partners. The Chair Holder will work closely with a group of simulation research faculty in the College and collaborate with UCF's Institute for Simulation and Training (IST) and the Florida Health Care Simulation Alliance, to build a portfolio of interdisciplinary research projects. The position reports directly to the Dean with an appointment at the rank of Professor with tenure.
---
©1994-2013 | Shodor | Privacy Policy | Feedback | NSDL | XSEDE |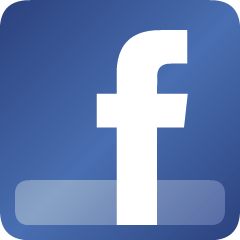 |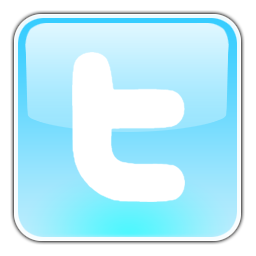 |

|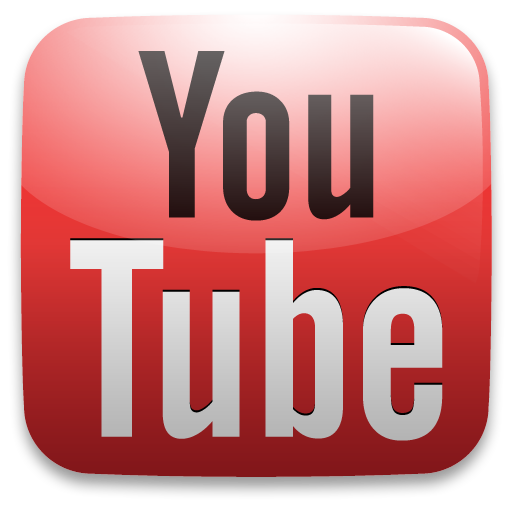 Not Logged In. Login