Add a new job
Career Opportunities in HPC at a Glance
Whether you are seeking a change of career, a post-doctoral position or career advancement, this site has a variety of offerings from universities and organizations located across the country and around the world. Each listing is posted for thirty days from its original posting date so be sure to gather all of the necessary information when you first see a posting that interests you so as not to miss it upon your return to this site.
Location: Providence, RI
Hiring Institution: Brown University
Apply By: November 30, 2015
REQ#: 117826
Posted date: October 31, 2015



The Application Scientist is responsible for multidisciplinary collaborative support for targeted life, physical or social sciences research projects. The nature of the collaboration will include development and implementation of original solutions to problems, data analytics, optimization of workflows and pipelines, implementation and optimization of parallel applications, performance analysis, teaching and training, and participation in the development of funding proposals, publications and reports. Research will be targeted through evaluation of the potential for new approaches to accelerate discovery and extend or expand the funding portfolio.


---
Location: Providence, RI
Hiring Institution: Brown University
Apply By: November 30, 2015
REQ#: 117827
Posted date: October 31, 2015



The HPC Application Specialist will work with the User Support Group within the Center for Computation and Visualization (CCV), the HPC Application Specialist is responsible for providing high level support for Brown researchers and their collaborators. This includes installing, debugging and maintaining domain specific scientific applications, and understanding best use practices needed to take full advantage of the University's high performance computing (HPC) resources. The Application Specialist is also responsible for helping users adapt to a production shared resource, its scheduling system, and its high performance data storage systems. This position is also expected to help produce and present workshops and technical presentations in support of CCV activities. Other responsibilities include providing parallel coding support, adapting serial codes to effectively use CCV resources, and provide new and improved web documentation and functionality to the centers clients.


---
Location: Providence, RI
Hiring Institution: Brown University
Apply By: December 08, 2015
REQ#: 121386
Posted date: November 08, 2015



The Biomedical Data Scientists will support research initiatives within the newly formed Brown Center for Biomedical Informatics (BCBI), a trans-disciplinary group leading initiatives that span the full spectrum of biomedicine and health care. They will join Brown's Data Science Practice, a central team of data scientists who support a range of data-intensive projects across the University. The Biomedical Data Scientists will primarily support projects at the BCBI, but will have opportunities to explore other biomedical informatics and computational biology projects supported by the Data Science Practice. The Biomedical Data Scientist's principal efforts will be focused on the development of programs and web applications for analyzing and visualizing biomedical and health data, which may be defined by work supported by extramural grants and contracts. He or she will serve as the technical liaison for assigned projects with BCBI collaborators across Brown University and its affiliated hospitals, as well as regional/national/international partners. The Biomedical Data Scientist will be an active participant in exploring creative new approaches for leveraging heterogeneous data to support biomedical research, healthcare, and policy initiatives in alignment with the vision for BCBI. Additionally, he or she will assist the BCBI Director and Associate Director with strategic planning for BCBI and work collaboratively with other members of the Center, including additional Data Scientists and trainees.


---
Location: Fairfax, VA
Hiring Institution: George Mason University
Apply By: December 08, 2015
Posted date: November 08, 2015



The George Mason University Department of Computational and Data Sciences (CDS) in the College of Science invites applications for a full-time, tenure-track faculty position at the Assistant Professor level. A rank of Associate Professor may be considered for highly qualified applicants. Responsibilities: Beginning in Fall 2016, this tenure-track position will have an emphasis on the intersection between materials exploration and Big Data analytics. The objective is to develop a vibrant new program focusing on high-throughput approaches for generating and screening large databases of materials for desirable properties in metals, inorganic and organic solids, soft materials, and biomaterials. Qualifications: Applicants are expected to combine expertise in band theory, modeling and simulation at the atomic, nano and meso scales using state-of-the-art methodologies including machine learning techniques. The successful candidate is expected to establish an independent, externally-funded research program, and to teach both undergraduate and graduate courses in the CDS department. Applicants must hold a Ph.D. degree in one of the physical sciences or engineering with a strong computational emphasis, or a closely related discipline.


---
Location: Fairfax, VA
Hiring Institution: George Mason University
Apply By: December 08, 2015
Posted date: November 08, 2015



The George Mason University, College of Science, Department of Computational and Data Sciences seeks applications for a senior scholar with significant administrative experience to serve as the Chair of the Department of Computational and Data Sciences. Responsibilities: The individual serving in this position will be a leading scientist in a natural, computational, social science, or related discipline. The candidate should complement and enhance the expertise present in the program areas of the department which include Data Science, Computational Science, and Computational Social Science. The Chair is expected to foster an environment of teaching excellence, high research productivity, and distinguished service among the faculty. Qualifications: The successful candidate will have substantial teaching and research experience at the university level, and a history of successful faculty and student management. Applicants must have an earned doctorate and be eligible for appointment as a tenured associate or full professor. Other required qualifications include a substantial history of externally funded collaborative research projects; a distinguished publication record; an ongoing and impactful research program with evidence of mentorship of graduate students and junior faculty; and a record of effective teaching of courses in computational and data sciences across both undergraduate and graduate levels.


---
Location: University of Illinois at Urbana-Champaign
Hiring Institution: National Center for Supercomputing Applications (NCSA)
Apply By: December 20, 2015
Posted date: November 14, 2015



The National Center for Supercomputing Applications (NCSA) advances discovery and innovation through extreme-scale computing, science-enabling software, and the skills of our expert staff. The center is part of the flagship University of Illinois at Urbana-Champaign --- a world leader in research, teaching, and public engagement‹and is located in a micro-urban community that combines cultural vibrancy with affordability and quality of life. NCSA is currently seeking one or more Program Managers in its Collaborative eScience Program (CeSP) Office. NCSA's projects and the research communities we support span the globe and require managers to keep the big picture in focus while being able to dive into the unique challenges we face daily to realize NCSA¹s Strategic Plan. As a Program Manager at NCSA in the Collaborative eScience Programs Office, the incumbent will work as a senior member of a team that is responsible for managing ongoing programs exceeding $25M annually, and make critical decisions in creating, advancing and maintaining advanced digital research infrastructure at the local, regional, national and international scales with a focus on oversight of the broad set of activities of the XSEDE project. The Program Manager will lead complex, multi-disciplinary projects using leadership, management, decision making, financial management, and project management expertise.


---
Location: Boulder, CO
Hiring Institution: University Corporation for Atmospheric Research
Apply By: January 08, 2016
Posted date: November 21, 2015



The UCAR Visiting Scientist Programs (VSP) conducts the annual recruitment for the NOAA Climate and Global Change Postdoctoral Fellowship Program (C&GC). The fellowship program has an outstanding reputation for attracting the best and the brightest PhDs in the sciences relevant to the NOAA Climate and Global Change Program. VSP manages this NOAA-sponsored program, in which each appointed fellow is hosted by a mentoring scientist at a U.S. University or research institution to work in an area of mutual interest. The objective of the program is to help create the next generation of researchers needed for climate studies. It endeavors to attract recent PhDs in sciences that address studies of relevance to the NOAA Climate Program Office. Desired research areas focus on observing, understanding, modeling, and predicting climate variability and change on seasonal and longer time scales.


---
Location: United States
Hiring Institution: National Science Foundation - Division of Earth Sciences
Apply By: January 12, 2016
Posted date: May 30, 2015



The Division of Earth Sciences (EAR) awards Postdoctoral Fellowships to recent recipients of doctoral degrees to carry out an integrated program of independent research and education. The research and education plans of each fellowship must address scientific questions within the scope of EAR disciplines. The program supports researchers for a period of up to two years with fellowships that can be taken to the institution of their choice (including facilities abroad). The program is intended to recognize beginning investigators of significant potential, and provide them with research experience, mentorship, and training that will establish them in leadership positions in the Earth Sciences community. Because the fellowships are offered only to postdoctoral scientists early in their career, doctoral advisors are encouraged to discuss the availability of EAR postdoctoral fellowships with their graduate students early in their doctoral programs. Fellowships are awards to individuals, not institutions, and are administered by the Fellows.


---
Location: Boulder, CO
Hiring Institution: University Corporation for Atmospheric Research
Apply By: January 15, 2016
Posted date: November 21, 2015



Heliophysics embraces all science aspects of the Sun-Solar System, and includes many of the basic physical processes that are found in our solar system, the laboratory, and throughout the universe. These processes generally involve the interactions of ionized gases (plasmas) with gravitational and electro-magnetic (both radiation and DC) fields, and with neutral matter. The physical domain of interest ranges from deep inside the Sun to the Earth's upper atmosphere. Within this broad science discipline, LWS is a program designed to develop the scientific understanding required for the Nation to address effectively those aspects of the Sun-Earth system that affect life and society. Detailed information on LWS, its science interests, programmatic structure, and space missions can be found at the NASA Living with a Star program. Two major topics of focus for LWS are the science of space weather and of the Sun-climate connection. Preference is given to applicants whose proposed research addresses one of these two foci; but any research program relevant to LWS is considered.


---
©1994-2015 | Shodor | Privacy Policy | NSDL | XSEDE | Blue Waters | ACM SIGHPC |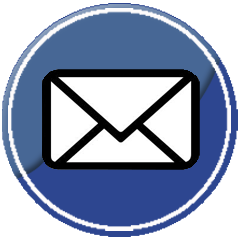 |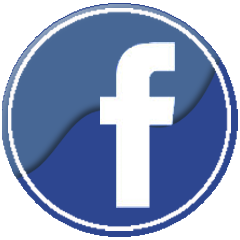 |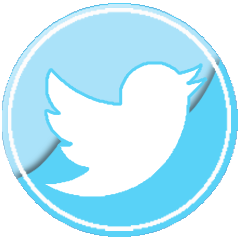 |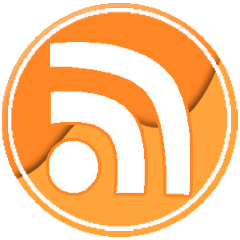 |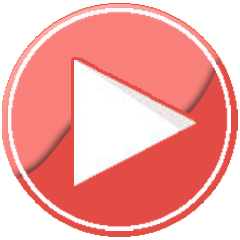 Not Logged In. Login