Add a new job
Career Opportunities in HPC at a Glance
Whether you are seeking a change of career, a post-doctoral position or career advancement, this site has a variety of offerings from universities and organizations located across the country and around the world. Each listing is posted for thirty days from its original posting date so be sure to gather all of the necessary information when you first see a posting that interests you so as not to miss it upon your return to this site.
Location:
Hiring Institution: The University of Wyoming
Apply By: NA



The University of Wyoming is currently seeking two Systems Administrators for a startup HPC Condo cluster. This is an excellent opportunity to join and help develop a new team and new technologies for UW IT. These positions will become a defining asset that assists indevelopment, direction, and support of advanced research computingon campus. The positions will be heavily focused on Linux, cluster, and storage support.


---
Location:
Hiring Institution: The University of Iowa
Apply By: NA



The University of Iowa Information Technology Services organization (ITS), a campus-wide provider of technology services for academic, research, and service missions, is seeking a Research Storage Systems Administrator which functions under the direction of the Director of Research Services. The successful candidate will have a strong desire to learn and explore innovative solutions to information technology problems in a rapidly evolving research driven environment.


---
Location: Longwood Medical Area, Boston MA
Hiring Institution: Harvard Medical School
Apply By: July 25, 2014
Posted date: June 25, 2014



This is an exciting opportunity to have a major impact on the way information technology is delivered and research is done in a world class research institution. HMS Research Computing is the principal provider of High Performance Computing (HPC) services to the research community at Harvard Medical School. The group supports a cluster - with thousands of processor cores, terabytes of memory and petabytes of storage - and enables access to hundreds of applications for computational biology. The successful candidate will be an integral member of the team and a contributor in building computational services in support of the research community.


---
Location: Fargo, ND
Hiring Institution: North Dakota State University
Apply By: July 25, 2014
Posted date: June 25, 2014



Full-time, 12-month, benefited position. Responsibilities: Systems and applications administration (includes: Plan, design, install, test, benchmark, monitor, and maintain complex high-performance computing, storage, and networking equipment within a scientific research environment; install and maintain operating systems, compilers, schedulers, batch systems, file systems, backup/restore systems, vendor and other software infrastructure typically found on high-performance computing platforms; Port and write system management tools; help identify, research, and select state-of-the-art hardware and software technologies, including virtualization and cloud computing, to support CCAST strategic directions; Engage in day-to-day operations of CCAST primary data center; champion and apply data center best practices: Help formulate systems use policies, clearly communicate them to clients, and enforce them in a consistent manner; help establish methodologies to consolidate hardware and software resources and increase systems utilization; ensure proper research data lifecycle management; Provision on-demand hardware and software support for class instruction; maintain security of all CCAST systems; analyze, tune, and optimize CCAST systems' performance; compile, install and maintain application software and license servers; write job submission and data movement/analysis scripts for customers; develop in-house software for systems usage monitoring, statistics gathering, and accounting; monitor systems, diagnose problems quickly and respond promptly; Develop documentation describing system administration procedures using knowledge management tools; actively participate in various tiers of customer support including ticket troubleshooting and resolution; provide user training and reference materials for using applications; prepare reports, presentations, and assist in writing sections of grant proposals; participate in relationships with information technology firms and computer equipment vendors; provide exceptional customer service to all constituents; Train, coach, develop, and supervise student employees; participate in 24×7 on call rotation.


---
Location: Fargo, ND
Hiring Institution: North Dakota State University (NDSU)
Apply By: July 25, 2014
Posted date: June 25, 2014



The Center for Computationally Assisted Science and Technology (CCAST) at North Dakota State University (NDSU) is seeking informatics postdoctoral associates. We have multiple positions to fill. Successful candidates will work in an energizing intellectual environment and have an opportunity to (1) be part of a dynamic team performing groundbreaking research in the area of combinatorial polymer cheminformatics (50%) and (2) propose independent strategic research themes in the general area of energy-related computational chemistry (50%). The successful candidate should have a PhD in a core discipline related to quantitative chemistry or informatics with clear interest, potential and enthusiasm to work on transformational research projects. The position is for one year with a possibility of being extended for up to three years. Transition to a Research Scientist position within CCAST will be considered based on performance and availability of funding. Teaching is not required but opportunities can be provided to those with interest. CCAST is a research unit funded by the U.S. Department of Energy. Its primary mission is to carry out energy-related research, to spur technology-based economic development in North Dakota using computational methods in areas of national and state priority, and to support education and outreach activities in order to drive advanced computing into the mainstream.


---
Location: Santa Clara, CA
Hiring Institution: Datadirect Network
Apply By: July 31, 2014
REQ#: 1390
Posted date: May 23, 2014



We are currently seeking a Performance/Benchmark Engineer - GTS Team. Job Summary: The DDN Global Technology Services (GTS) team is looking for a benchmark engineer for its Santa Clara benchmark facility. The succesful candidate will work as part of small worldwide team, and in collaboration with DDN customer, pre-sales engineers, and partners, worldwide on I/O related benchmark task or projects and performance issues encountered in the field. Responsibilities include: •Management and automation of HPC clusters •Collaboration with team members located in other parts of the world •Some training of sales and field personnel to properly understand and analyze benchmark data •Assist in data center activities as required Qualifications for this role are: •Experience with I/O, parallel I/O, and parallel file systems (Lustre, GPFS, PanFS, PNFS, PVFS, etc.) required •Strong Linux/Linux Kernel/Linux file systems experience is a must; additional Windows experience is a plus, but not required •Experience with performance tuning, I/O intensive applications, and HPC applications is a must, experience with application or CPU benchmarks is highly desirable •Additional NAS experience and/or experience with distributed storage (i.e. Hadoop), software-defined, or object storage storage is a plus •Strong network experience (10/40 GbE, Infiniband, FC, SCSI) •Languages: Fortran, C, C++, Perl, Python, etc. •Strong problem-solving ability and experience to work methodically •Highly disciplined and capable on delivering on tight schedules


---
Location: Chicago, IL
Hiring Institution: University of Chicago
Apply By: August 28, 2014
Posted date: March 06, 2014



We are seeking a highly motivated Scientific Computing Consultant who will advance scientific computing at knowledge frontiers using a variety of local and national-scale computing, storage and network resources. Work closely with faculty and researchers at the University and from affiliated institutions, providing a source of expertise in distributed high-throughput computing (HTC), data intensive computing, and high-performance computing (HPC).


---
Location: Houston, TX
Hiring Institution: Rice University
Apply By: June 19, 2017
REQ#: 13075
Posted date: October 31, 2013



Rice University has a new position open for a Computational Scientist in our Research Computing Support Group. The successful candidate will work with Rice research faculty and staff and their collaborators to maintain, develop, and advance our efforts in high performance computing. The position is particularly focused on supporting complex research applications needs running on scalable high performance computing resources at Rice.


---
Location: Berkeley, CA
Hiring Institution: Lawrence Berkeley National Lab
Apply By: June 19, 2017
REQ#: 75047
Posted date: October 31, 2013



The Scientific Data Management Research Group at Lawrence Berkeley National Lab has an immediate opening for a post-doctoral researcher to analyze time-series data from network traffic and related computer science problems. The project investigates and models a general-purpose, reusable and expandable network performance estimation framework to improve the efficiency of resource utilization and scheduling and scientific data transfer management on high-speed networks. The predictive estimation model and the framework will be helpful in optimizing the performance and utilization of fast networks as well as sharing resources with predictable performance for scientific collaborations, especially in data intensive applications.


---
Location: Davis, CA
Hiring Institution: University of California, Davis
Apply By: June 19, 2017
Posted date: October 31, 2013



The Department of Land, Air and Water Resources (LAWR) in the College of Agricultural and Environmental Sciences, University of California, Davis invites applications for a tenure track faculty position as Assistant Professor in Remote Sensing and Ecosystem Change. We seek an outstanding scholar to conduct ecological and environmental research using remote sensing geospatial tools, with a core expertise in understanding spatial and temporal ecological patterns and processes to relate responses and change to the physical environment and land-use conditions. The successful candidate should demonstrate a record of achievement with various remote sensing technologies as evidenced by peer reviewed publications. Please contact Susan L. Ustin, Search Committee Chair, LAWR, slustin@ucdavis.edu for additional information.


---
Location: Oak Ridge, TN
Hiring Institution: Oak Ridge National Laboratory (ORNL)
Apply By: June 19, 2017
Posted date: October 31, 2013



The Scientific Data Group in the Computer Science and Mathematics Division (CSM) at the Oak Ridge National Laboratory (ORNL) seeks to hire a post-doctorate researcher to research and develop novel computer science techniques for in transit workflow processing, and data intensive computing. The successful candidate will work in a team with researchers of the Scientific Data Group of CSM and application scientists from the Materials Science and Technology Division. All inquiries can be directed to Scott Klasky at Klasky@ornl.gov


---
Location: New York, NY
Hiring Institution: Rockefeller University
Apply By: June 19, 2017
Posted date: October 31, 2013



Focus will be on developing theoretical models and simulation code to study dynamics of biological macromolecules and complexes. Efforts will build on previous work in modeling transport in the nuclear pore complex (Mincer and Simon, PNAS 2011), with the goal of developing general approaches to modeling and computing the dynamics of complex biological machines. Application of such approaches will be to specific problems of interest in the laboratory, i.e. viral assembly and operation of the proteasome. Rockefeller University is looking for a candidate with modeling experience and proficiency in various programming languages. Expertise in mathematical analysis of complex systems, as well as experience with GPU programming, would be beneficial. Work will include active collaboration with experimentalists in the laboratory: experiment in the lab is guiding theoretical developments and vice versa. The candidate will also interface with mathematicians and computer scientists who are actively optimizing the existing modeling software we have developed. The project is based in the Laboratory of Cellular Biophysics at Rockefeller University (Prof. Sanford Simon) in collaboration with the Department of Anesthesiology at Mount Sinai Medical Center. Interested applicants are invited to submit a cover letter and CV to Dr. Joshua Mincer ( jmincer@gmail.com).


---
©1994-2014 | Shodor | Privacy Policy | NSDL | XSEDE | Blue Waters | ACM SIGHPC |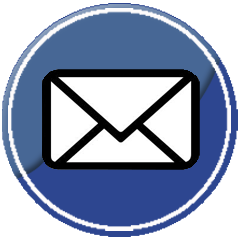 |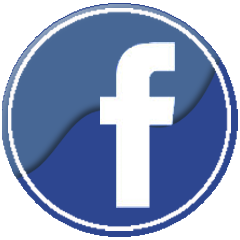 |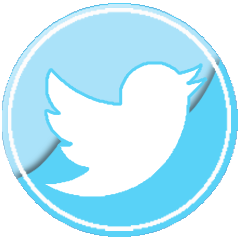 |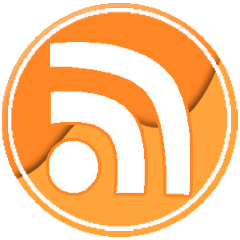 |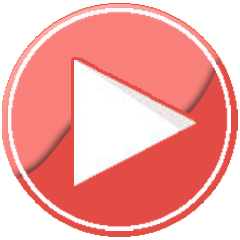 Not Logged In. Login