Add a new job
Career Opportunities in HPC at a Glance
Whether you are seeking a change of career, a post-doctoral position or career advancement, this site has a variety of offerings from universities and organizations located across the country and around the world. Each listing is posted for thirty days from its original posting date so be sure to gather all of the necessary information when you first see a posting that interests you so as not to miss it upon your return to this site.
Location: Birmingham, AL
Hiring Institution: The University of Alabama
Apply By: March 21, 2018
Posted date: February 21, 2018



The Assistant Vice President of Research Computing will be UAB's pioneer and chief architect of UAB Research Computing applications. Reporting to the Vice President of IT and CIO, the AVP is responsible for for creating and managing a team to design, develop, and deliver a cost-effective mix of applications, data-analysis platforms, and visualization tools running on shared high-performance computing resources across the UAB campus. The AVP will also help identify, engage and support the needs of faculty, postdoctoral researchers and graduate students to ensure projects and publications related to their research are successful. As the university begins investing new and ongoing funding towards high performance and research computing as a collaboration between UAB IT and the Office of the VP of Research, this position will shape how funding is used for a mix of equipment/infrastructure and staff to accomplish the mission.


---
Location: Fayetteville, AR
Hiring Institution: University of Arkansas
Apply By: March 25, 2018
Posted date: February 12, 2018



This position leads research in the broad areas of big data, data analytics, data mining, visual analytics, and computational science. The position requires an excellent track record in scholarship and funding, and the ability to provide evidence of high scholarly productivity through publication and service, as well as having a strong interest in teaching, mentoring students, and supporting research and curricular development in the areas of data science. Regular, reliable and non-disruptive attendance is an essential job duty, as is the ability to create and maintain collegial, harmonious working relationships with others.


---
Location: Columbus, OH
Hiring Institution: Ohio State University
Apply By: March 25, 2018
Posted date: March 07, 2018



The Ohio Supercomputer Center (OSC) provides high-performance computing (HPC) services for university researchers and industrial clients. The HPC Systems Team delivers OSC's production HPC systems, networking, and storage services through system design, procurement, deployment, security, and systems administration. This security engineer position supports the overall mission of the team and in particular duties related to systems security and implementation of security policy. This engineer will ensure security best practices are followed; deploy security policy implementations uniformly using configuration management; develop plans for security incident response; maintain secure environments for HIPAA, ITAR, and EAR data; develop and maintain authentication and authorization mechanisms for HPC and web based services; and balance between security concerns and client usability. This position will also work with the OH-TECH security officer to ensure security configurations meet the security policies set forth by OH-TECH and OSU.


---
Location: Fargo, ND
Hiring Institution: North Dakota State University
Apply By: March 26, 2018
Posted date: February 26, 2018



The Center for Computationally Assisted Science and Technology (CCAST) at North Dakota State University (NDSU) has an opening for a research computing facilitator to work with current and potential CCAST users and perform the following tasks: 1) Train researchers on parallel and other high performance techniques 2) Help researchers find and/or write high performance research software for their research 3) Understand and convey current trends in research computing technology to the user community 4) Understand and convey current trends in research to the CCAST team and help modify and/or develop new services 5) Write user guides, informational material and other public communications on behalf of CCAST


---
Location: Laramie, WY
Hiring Institution: University of Wyoming
Apply By: March 27, 2018
Posted date: February 26, 2018



Live in beautiful Wyoming. The University of Wyoming seeks an experienced, innovative, highly collaborative, team-oriented, leader to serve as its IT Director of Research Support. The position directs UWIT's Advanced Research Computing Center (ARCC) and works closely with the university's Office of Research and Economic Development and with the research community to build a world-class advanced research computing and data-intensive infrastructure.


---
Location: Barcelona, Spain
Hiring Institution: The Barcelona Supercomputing Center
Apply By: April 30, 2018
Posted date: January 31, 2018



In order for the European scientific communities to fully benefit from the performance of leadership-class Tier-0 systems provided by the PRACE 2 Hosting Members, it is mandatory to provide them support through high-level teams in terms of code enabling and optimization of scientific applications. The following vacancy will be part of the BSC High Level Support Team providing 2nd and 3rd level support to the full PRACE tier-0 community. The team will be composed of 6 people and will comprise different HPC expertise providing specific skills in different domain science. The HLST will work on transverse actions including extreme scalability of select European scientific applications and tools towards Exascale, Data Analytics and Machine learning as well as code refactoring.


---
©1994-2018 | Shodor | Privacy Policy | NSDL | XSEDE | Blue Waters | ACM SIGHPC |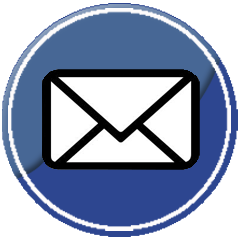 |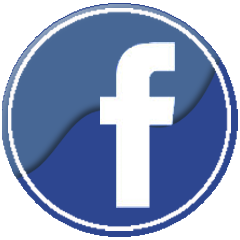 |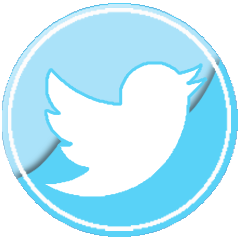 |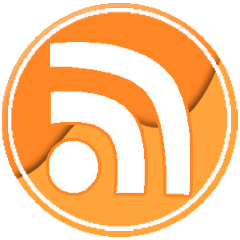 |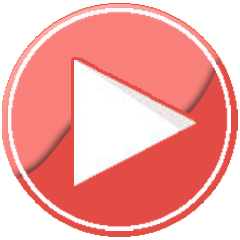 Not Logged In. Login