Add an internship
Internships Opportunities
Undergraduate and graduate students can find internship and fellowship opportunities worldwide right at their fingertips. While there will be a flurry of announcements each year for summer internships and fellowships, please be sure to check what is offered all throughout the year.
Location: La Cañada Flintridge, CA
Hiring Institution: NASA Jet Propulsion Laboratory
Apply By: April 30, 2015
Posted date: February 16, 2015



The JPL Summer Internship Program offers 10-week, full-time, summer internship opportunities at JPL to undergraduate and graduate students pursuing degrees in science, technology, engineering or mathematics. As part of their internships, students are partnered with JPL scientists or engineers, who serve as the students' mentors. Students complete designated projects outlined by their mentors, gaining educational experience in their fields of study while also contributing to NASA and JPL missions and science. Students will also have the opportunity to participate in a number of enrichment activities, including tours, lectures and career advisement, arranged by the JPL Education Office.


---
Location: Frankfurt, Germany
Hiring Institution: ISC
Apply By: April 30, 2015
Posted date: April 25, 2015



ISC is recruiting student volunteers for the ISC High Performance Conference in Frankfurt, Germany. Participating as a student volunteer is a great opportunity to learn about the most important developments in the HPC field. For those interested in becoming volunteers, undergraduate and graduate students can apply to help run the conference.We will be hosting more sessions this time around and we need more young people help us run the conference as smoothly as possible. We will provide out-of-town students accommodation and most of your meals are also covered. Besides getting to attend the conference for free, you also come in contact with HPC employers. Consider this a great opportunity and an experience to include in your résumé.


---
Location: Madison, WI
Hiring Institution: University of Wisconsin
Apply By: May 01, 2015
Posted date: April 11, 2015



If you could access thousands, maybe millions of hours of computing, how would it transform your research? What discoveries might you make? We are looking for students to apply for and attend this valuable training, where they will learn to use high throughput computing (HTC) to harness vast amounts of computing power for research. Using lectures, discussions, roleplays, and lots of hands-on work with OSG experts in HTC, students will learn how HTC systems work, how to run and manage many jobs and huge datasets to implement a full scientific computing workflow, and where to turn for help and more info. Ideal candidates are science, technology, engineering, and mathematics (STEM) graduate students whose research demands large-scale computing. Also, we will consider applications from post-doctoral students, faculty, staff, and advanced undergraduates, so make a good case for you!


---
Location: Pasadena, CA
Hiring Institution: California Institute of Technology
Apply By: May 13, 2015
Posted date: March 30, 2015



The 2015 Summer Training Workshop in Bimolecular Simulations is an NSF-funded workshop that provides a hands-on opportunity for undergraduate students and first-year graduate students to learn both basic scientific computing practices and a wide variety of molecular dynamics (MD) simulation techniques. The scientific computing topics covered this year will include command line automation, data analysis with Python, and version control. The MD topics will span the basics of the entire simulation process from system setup to trajectory analysis, as well as more advanced topics including using polarizable force fields, parametrizing small molecules, and running simulations on GPUs. Throughout the workshop students will make use of XSEDE computing resources and learn best practices for operating in supercomputing environments. To encourage undergraduate participation this workshop has no registration fees, free lodging, and attendees' travel costs will be partially reimbursed.


---
Location: Washington, DC
Hiring Institution: NASA History Program Office
Apply By: June 01, 2015
Posted date: January 26, 2015



The NASA History Program Office is seeking undergraduate and graduate students for summer and fall 2015 internships. The History Program Office maintains archival materials to answer research questions from NASA personnel, journalists, scholars, and students at all levels and others from around the world. The division also edits and publishes several books and monographs each year. It maintains a large number of websites on NASA history. Students of all majors are welcome to apply. While detailed prior knowledge of the aeronautics and space fields is not necessary, a keen interest and some basic familiarity with these topics are needed. Strong research, writing and editing skills are essential. Experience with social media is a plus.


---
Location: U.S.
Hiring Institution: SC15 Conference
Apply By: June 01, 2015
Posted date: February 21, 2015



The SC15 conference is broadening its mission to build a strong and diverse HPC student community through professional development programs, opportunities to learn from mentors and engagement with SC's technical sessions. By encouraging a strong student community centered around HPC, the SC15 Student Program helps ease the transition into the broader professional community.This program introduces undergraduate students at the sophomore level and above to various aspects of HPC research and opportunities to perform research as an undergraduate and potentially in graduate school or in a job related to HPC topics in computer science and computational science.


---
Location: St. Louis, MO
Hiring Institution: XSEDE
Apply By: July 26, 2015
Posted date: March 21, 2015



High School and College Students are Encouraged to Participate in the XSEDE15 Student Program XSEDE15, the fourth conference of XSEDE, the Extreme Science and Engineering Discovery Environment, will be held July 26-30, 2015, at the Marriott Renaissance Grand Hotel in downtown St. Louis, Missouri. XSEDE15 will showcase the discoveries, innovations, challenges and achievements of those who utilize and support XSEDE resources and services, as well as other digital resources and services, throughout the world. If you are a high school, undergraduate, or graduate student and are interested or engaged in computational research, we encourage you to participate in the XSEDE15 Student Program.


---
©1994-2015 | Shodor | Privacy Policy | NSDL | XSEDE | Blue Waters | ACM SIGHPC |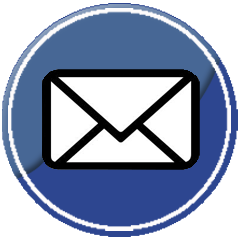 |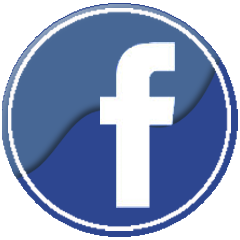 |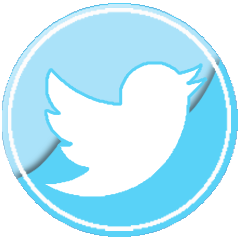 |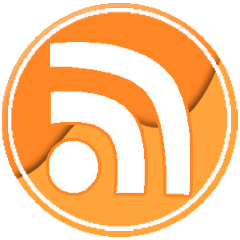 |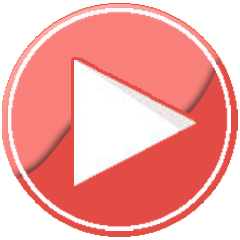 Not Logged In. Login